Retractable Awning Screening
Awnings for windows, doorways and patios can be fabricated in a huge variety of sun protection solutions. Heavy fabric fitted on a fixed frame, or a retractable scissor awning frame is the most traditional design. However, solar screening that deflects up to 95% of harmful UV rays, and allows light and air to pass through, and is fabricated of a mesh material is also a very effective solution.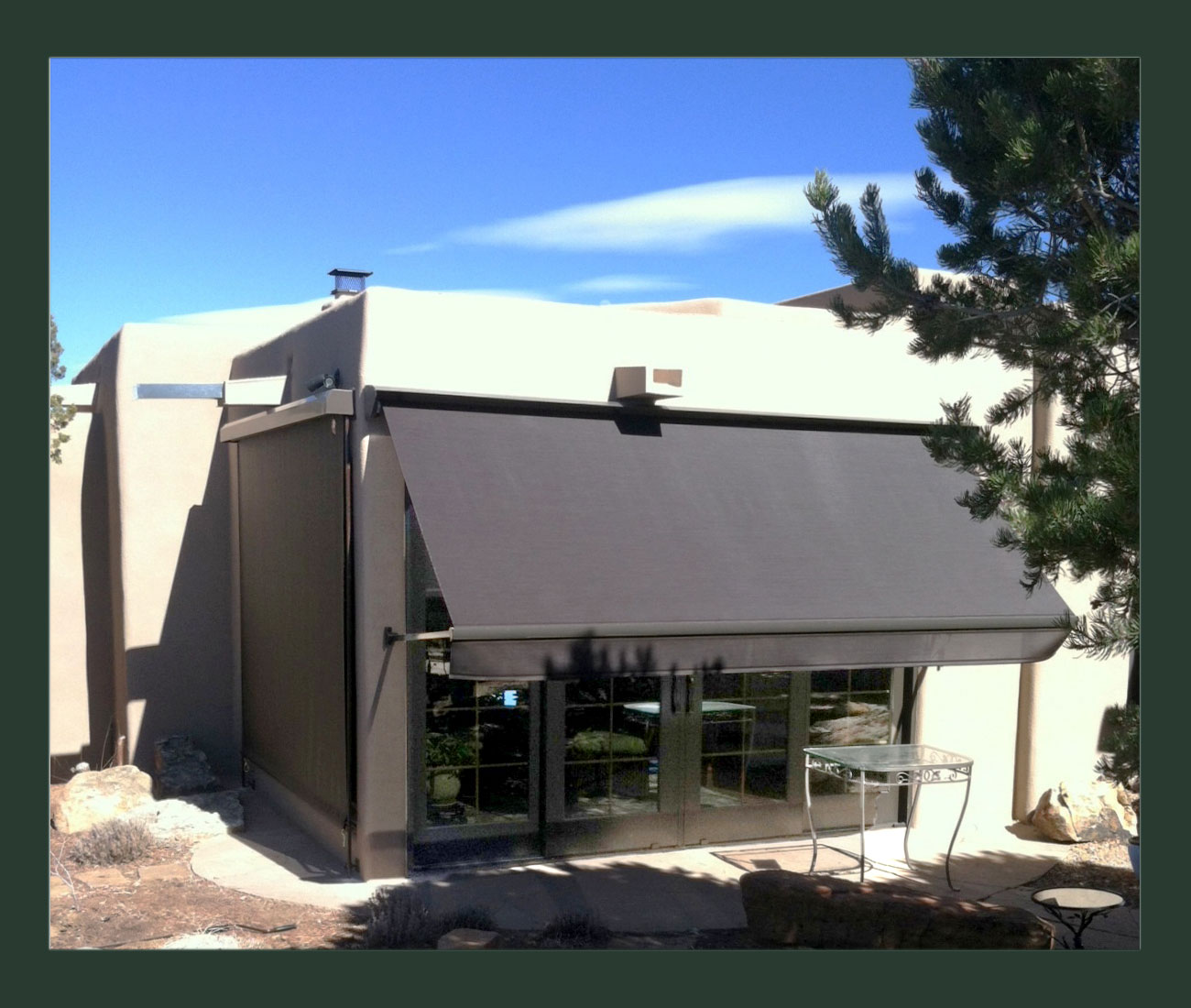 Here, a patio is exposed to direct sunlight for most of the day without a traditional patio cover. Tall windows and glass doors allow a great deal of heat and sun to enter the interior. Over time, with exposure to direct sun, furnishings, fabrics, rugs and carpeting will fade. This awning is fabricated of mesh solar screening and is mounted above openings and extends out over the patio and walkway to afford the most coverage. The angle of the screening protects the area below and the interiors from direct sun for most of the day.
A very high window at the side is also hung with outdoor screening over a narrow space. Narrow steels rails are mounted on either side, which allows these folks to raise and lower the screening remotely. From the outside, the view to the interior is greatly reduced, but from indoors, direct sunlight is blocked and yet the mesh solar screening allows a clear view through, as does the patio awning screen.